I took a few parting detail photos of the Rogue cables: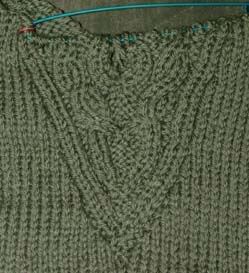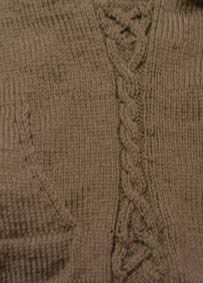 I haven't frogged it yet, but it's on the chopping block for when I have the energy to pick out the shoulder seams. I bear it no hard feelings. I had a blast knitting it, but it is not meant for me to wear. Maybe someday I'll feel inspired to redo it, but not for now. I'm on to bigger (well, technically, smaller) and better things like
Ribby Cardi
. I love, love, love the
Knitpicks Merino Style
! It is so soft and wonderful. I have decided to go with popular opinion and have hollyberry sleeves.