Yesterday was a day of frogging. About 30 rows in it occurred to me that these sleeves could fit practically around my waist. It's really sad that it took me so long to figure out, but I had about 20 extra blue stitches. See; jinxed myself. I frogged them, decided I should just give in to not finishing this before I leave and started on the HLF scarf. After working my way through one pattern repeat I realized that I had done the first cables wrong (back rather than front), and I'm not using alpaca to make so-so garments. So I frogged that. All of this frogging, especially with intarsia and provisional cast-ons providing extra balls of yarn, meant that I spent a great deal of my time at Purlygirls untangling yarn. I actually managed to stay pretty cheerful throughout; it must have been the gin.
Also sad last night was the season premiere of
Everwood
. It's not that the episode was sad, it's that I miss Colorado so very, very much. When they broke for the theme song and credits and showed this: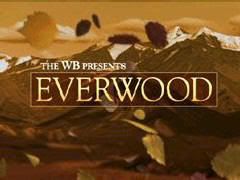 Mark and I both wimpered. I guess it's better than last year when I burst into tears. I like Seattle, but apparently I got very attatched to Colorado and the photo montage of the mountains is a bit much for me.
Though it may not seem like it, I have actually noticed the new Knitty. The last one was deliciously naughty, but this one has things I would actually like to make. I have already joined the
ZigZag knitalong
. I'm not really sure I'll have a chance to make it while everyone else is, but at least I can hear what's working and what's not. Speaking of which, I have an awesome knitting husband. I asked him if he liked the sweater and then sighed "someday" because it would require buying more yarn when I just ordered for the DNA scarf and Rogue and have bunches that need to be knit into Christmas gifts. He seemed surprised that I was planning on waiting, and seemed completely fine with the concept of more immediate yarn purchases. I'm so lucky *sniff.* Of course I do the finances so he doesn't have quite as solid a knowledge of how much of our free income is going to yarn, but he must have some idea since he knows how much each purchase costs.
I also love
Blaze
, designed by Purlygirl
Jenna
. I'm not sure if I'll summon up the patience to do all of those cables (things that take Jenna a long time scare me). But I will definitely be looking at it longingly often. Upon closer inspection, however, I do already own yarn that would work...
I have some acrylic tagged for
Hallowig
designed by another Purlygirl,
Megan
(it's so exciting knowing all of these designers). It is such a clever and unique idea!
I love the concepts for
Skating Queen
and
Giraffe
, though I probably won't make them. While I am in love with the idea of a knit skirt I'm still looking for one that I would actually look reasonable in. And I have way too much hair to be comfortable in Giraffe. Maybe for some child. Speaking of children,
Tigger
is adorable.