I've got some loot to show off. First up, I made the excellent purchase of this bag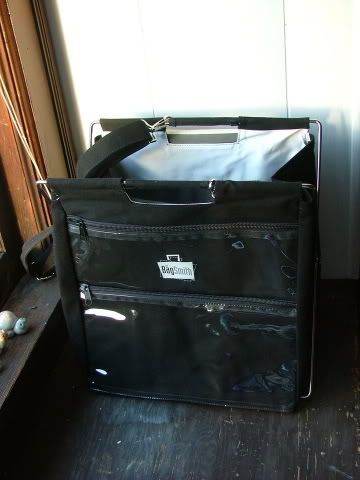 I can't even tell you how much I like this. There are the pockets where there should be (one exactly the right size for my knitting notebook), it's the perfect size, it sits just right, and so on.
This series of photos I like to refer to as "Ooo, look how pretty"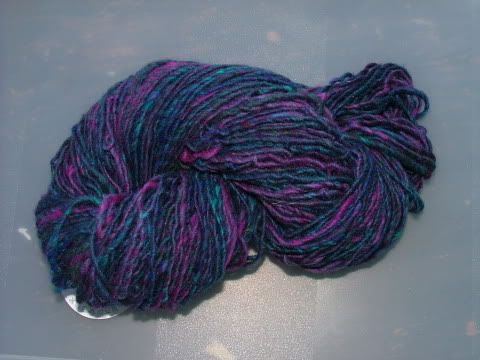 Big Kureyon bought on clearance at Hilltop to be... something.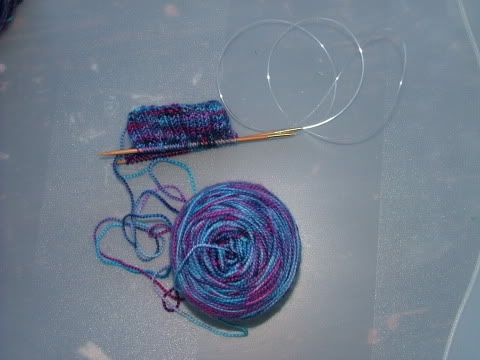 Now that I have those cute shoes that show off the top of my socks, I need to keep some socks that I knit. And they must be Koigu.
I have finally settled on Manos for my Clapotis (it only took a year).