I'm getting organized, and therefore finding a ton of unfinished projects. Shall we take an inventory? (Note: Some of these photos are a bit out of wack due to odd angles. I swear all of the items are nicely proportioned.)
Project: Hugs and Kisses Socks from IK '05
Due Date: Unsure, maybe for some unknown baby of a friend, otherwise 1 July for Dulaan
Status: Needs... ahem... toes kitchnered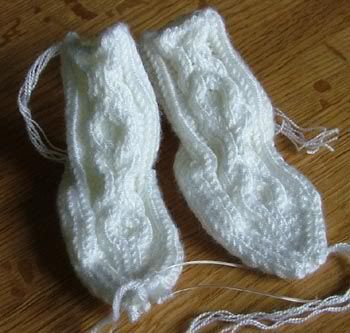 Project: Basic Baby Hat
Due Date: ASAP (long-forgotten shop sample)
Status: Must knit another inch or so and decrease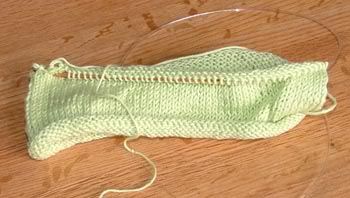 Project: Felted Sheep Tote
Due Date: None
Status: Needs another 1.5", pockets, and straps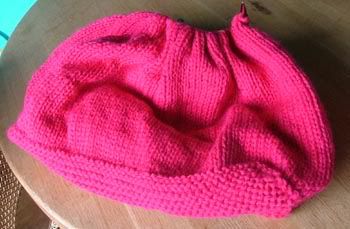 Project: Mittens
Due Date: 25 Dec 06
Status: Needs thumb and partner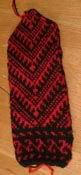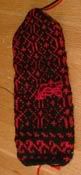 Project: Clapotis
Due Date: None
Status: I'm on the decreases, but I need to buy another (!) skein of Manos and work through 9 more ladders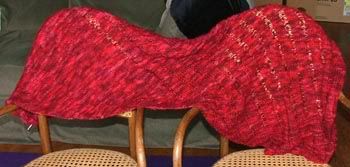 Project: Manos Purse
Due Date: None, but this is getting embarrassing as it is several years old
Status: Needs flap and strap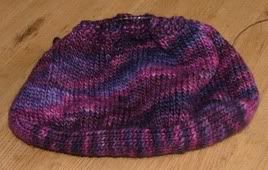 Project: Koigu Socks
Due Date: None
Status: Ready for gusset decreases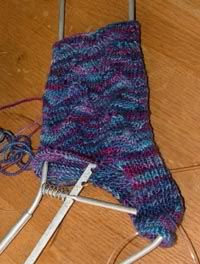 Project: Blossom Sweater
Due Date: Marchish
Status: Need to rip back a few inches and split for the sleeves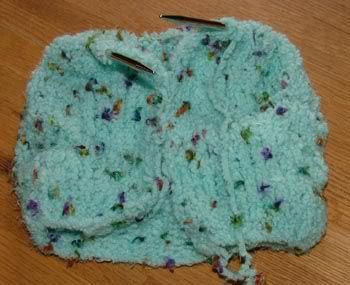 Project: Fixation Tank-Turned-Sweatshirt
Due Date: None
Status: Needs sleeves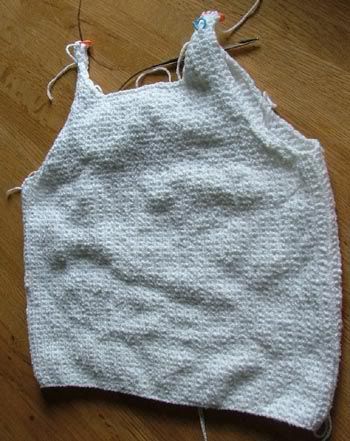 Project: EZ Fair Isle Cardigan
Due Date: None
Status: Ready for yolk, and all the yarn is now in the same state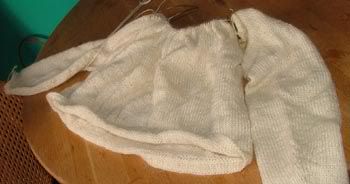 Project: Mark's
Christmas
Pilot Training Phase I Graduation sweater
Due Date: 8 Feb
Status: Needs sleeves and collar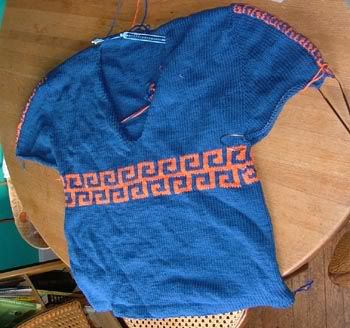 Project: Country Socks
Due Date: None
Status: Done with one cuff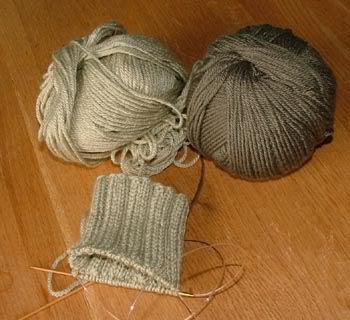 Project: Tricot
Due Date: 1 Jan 07 (This was a New Year's Resolution)
Status: Needs sleeves (are we seeing a trend?). This will require some math, as the raglans are not deep enough so I will need to extend them.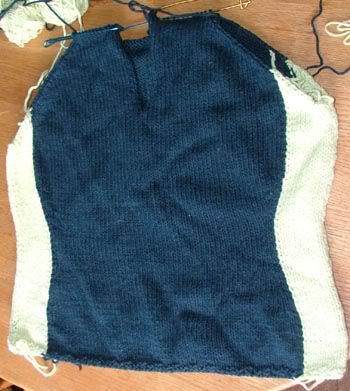 Want to see how old this is?

Those are straight needles, people! I seem to remember that I didn't actually want to use straights for this, they were just what was free. But the fact that I even knew I owned some at the time speaks to its age.
Want to know why I have abandoned it? Well, this for one: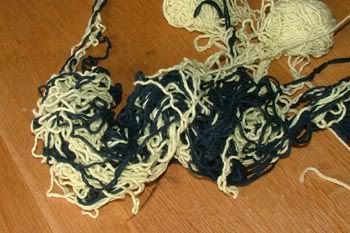 And this is just what I have in WA! I know I've got at least the Cherry Blossom Shawl and Retroprep on needles in MS. Oh, and here I also have the Leaf Lace Shawl (needs another skein for edging), a baby sweater for Feb (barely begun) and Jaywalker (ready to knit heel flap on first sock) somewhere around here...
So here's the plan: tonight I kitchner those baby socks and do all the math required to finish these things. Mostly, this means figuring out the increases and decreases for sleeves, and figure out how many inches to do on the baby hat before decreasing. Then I will start working on finishing this stuff in the following order: baby hat, Manos purse, baby sweater, Blossom sweater, Mark's sweater. These should all be finished before the lighting of the Olympic torch, at which time I will participate in
Yarn Harlot's Knitting Olympics
. Consider this training.