I haven't been feeling very inspired to post lately. In addition to the general depression from a winter in Seattle, I think it's mainly in the hope that if I hold out just a little bit longer I'll be able to say "Look! It's a finished Hardangervidda!" I'm trying to let that go and move on (just on the blog, not the sweater. I'm still plugging away. It would go a lot faster if I would stop screwing up.)
I have been mulling over what I'm going to do about that shawl collar for the perfect sweater. When I started thinking about it, I realized that there are many things that could be called a shawl collar. I think my two favorite basic designs are something along the lines of these: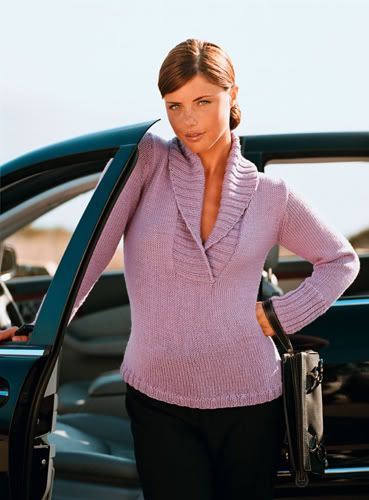 or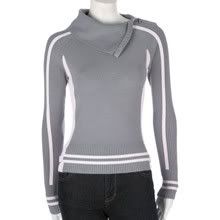 I think I maybe like the second design a bit better, the first is nice too and certainly would lend its self well to cardigan conversion. Hmm.