I totally jinxed myself by promising photos yesterday. I ran out of masking tape, so I barely got anywhere on the painting. It really, really needs to get done tomorrow, though, as I am very quickly running out of February.
I did, however, get an exciting delivery: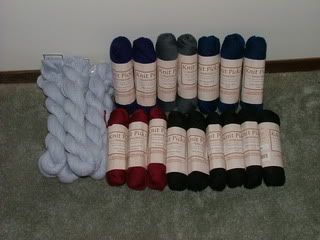 Yes, I too have jumped on the Knit Picks bandwagon. The
Alpaca Cloud
is for the
Feather and Fan Shawl
from A Gathering of Lace. The
Merino Style
is for
Ribby Cardi
. I was really expecting the coal to be more of a dark gray than a black, but okay. I haven't decided on the sleeve color. What do you think?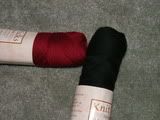 or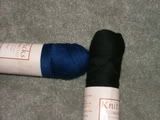 The
Wool of the Andes
is for
Fuzzy Feet
.
I didn't get much done knitting or painting-wise today, because I spent most of the day at Boeing getting millions of tiny carbon fiber splinters. Oh, and 2/3 of my samples are useless. This is what was supposed to happen today: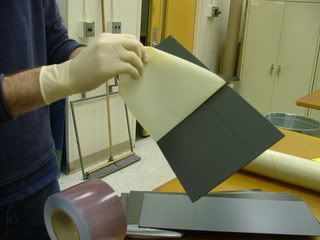 This is what happened in most cases: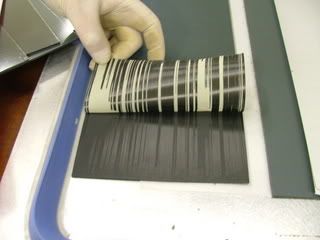 Damn. This means much more time at Boeing.
Then when I went to knit tonight I forgot my pattern for Rogue, so I borrowed scraps from Cass and Janet and needles from Jean and started this for the
Dulan Project
: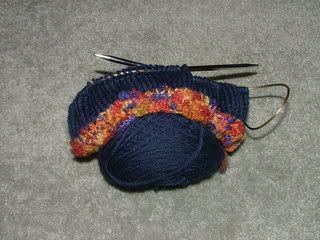 It's going to be for one of the older children.